You could get all this like I did, by a quick scan of the HotAir headlines. But then you wouldn't have a convenient discussion thread for it, on your favorite gay blog 😉
That last link shows you this creepy pro-Obamacare ad: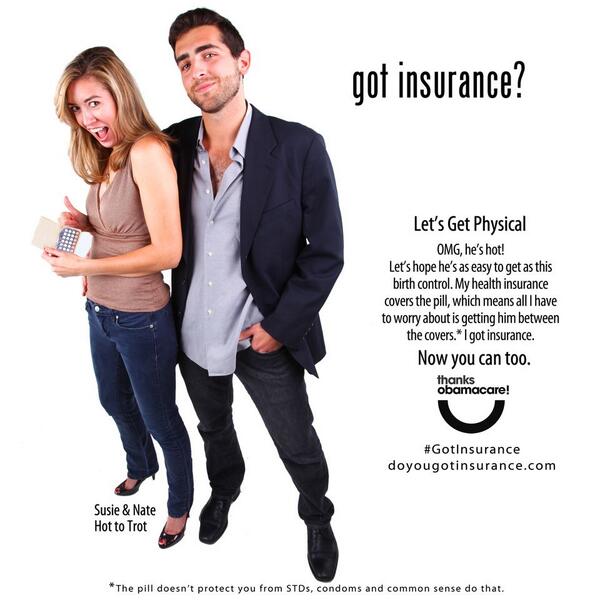 Why creepy? Look – Birth control is cheap (quite a bit cheaper than Obamacare). The ad shows a young lady who believes that it's hers only because she over-pays for her Obamacare insurance. That suggests she's dumb. The ad also shows her gloating about having sex with a random guy. That suggests she's a slut (as is the guy; my use of the word is gender-neutral). And so we arrive at Obamacare's ideal demographic: Stupid sluts who think it's "hot" to have a life of needless dependency on Big Government. That should tell you something about Obamacare.
UPDATE: Ron Fournier's irony is note-perfect: "…We Lied to Obama. We told him he could be popular. What we meant to say was he could be popular … if he told the truth."