Well, we know from all those Obamacare ex-supporters who now say, "But I didn't realize I would be paying for it!" But here's another example.
A 'living wage' is good, right? Walmart workers making $15/hr rather than $8 is only fair, right? Any good leftie* should claim to believe it.
But money doesn't grow on trees. Walmart can't pay higher wages without charging higher prices. And the intrepid Peter Schiff explains it to Walmart customers, under his slogan "Higher wages for higher prices". Watch their support wilt away: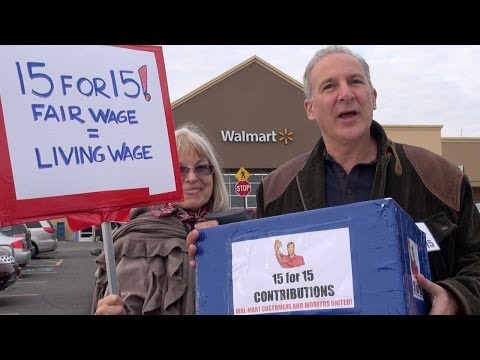 (*To be fair, the customers shown may not be political lefties. I tie them to the Left because the 'living wage', 'Walmart is unfair' notion that these customers support is left-wing in essence. If any of these people are libertarian or conservative, shame on them; they should know better!)
9 Comments
RSS feed for comments on this post.
Sorry, the comment form is closed at this time.