By Popular Demand , the Testimony of Cathering Engelbracht. Not a "smidgen of corruption" in the IRS targeting of conservative groups, says The President and his lackeys. I guess the massive harassment Mrs. Engelbracht received from multiple Federal Agencies was certainly less of a hardship than having to getting a free, Government issued photo ID and bringing it to a polling place on Election Day; which, we are told by the left, is far too much of a burden to place on people who want to participate in the political process.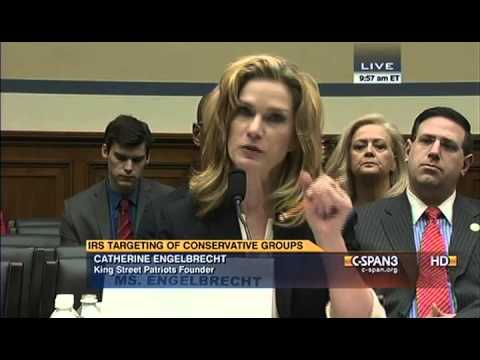 14 Comments
RSS feed for comments on this post.
Sorry, the comment form is closed at this time.