Trey Gowdy as prosecutor is a thing of beauty as he tears reptilian IRS Commissioner John Koskinen to shreds. (And what's with the smug Poindexter in the mint green suit behind Koskinen?)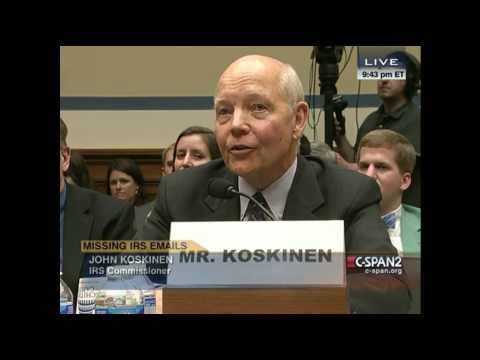 BTW, the IRS wants to be rewarded with more money for targeting Tea Party groups and then destroying the evidence, and Democrats agree, the IRS should have an even larger budget. If Republicans had even two functioning brain cells, they would make national campaign ads informing voters how Democrats want to raise the IRS's budget.
Specifically, the IRS wants an additional $30 Million on top of its already bloated $1.8 Billion IT budget. The IRS spent $89 Million paying themselves bonuses last year.