Instead of some PC bullshirt about "Oh, I would pay off my parents' mortgage and start a charity so that underprivileged children with autism could swim with the dolphins," this guy gives a much more honest and realistic answer to the question of "What would you do if you won the Powerball?"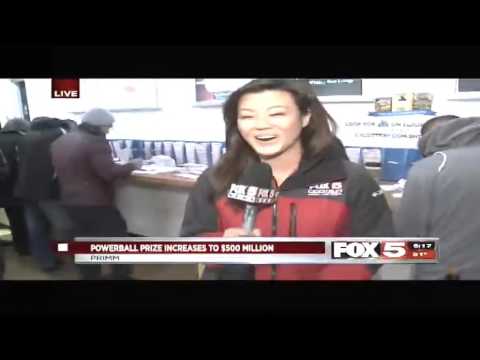 That is, apparently, what real Powerball winners actually do.
Also, the reporter seems to have the IQ of a small appliance bulb. "Why is the jackpot so big? Because no one has won it."
With insight like that, she'll be covering the White House for CNN afore too long.
Y'ever think about what you would do if you won a big jackpot? All I know for sure is I would never, ever tell anyone.