If this is a hoax (or any of these aren't genuinely translated from the German), please thrash me in the comments.
Supposedly, Antifa Cheers Speech Made Up Entirely From Hitler Quotes.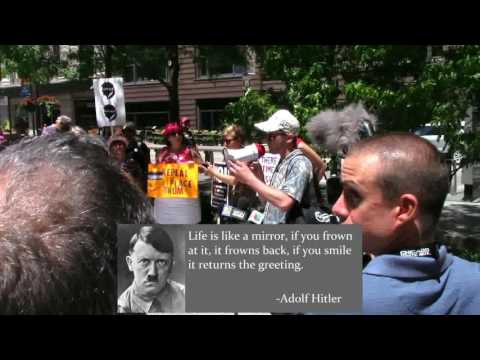 I admit the audience seems a bit puzzled. But probably because the quotes are at a 12th-grade reading level. They sure aren't booing the talk of destroying capitalism or controlling all owners of property.