Mark Zuckerberg has been visiting Middle America. You know, to better understand us deplorables.
Here he is with oil workers in the Dakotas. His coveralls are backward. Nobody told him: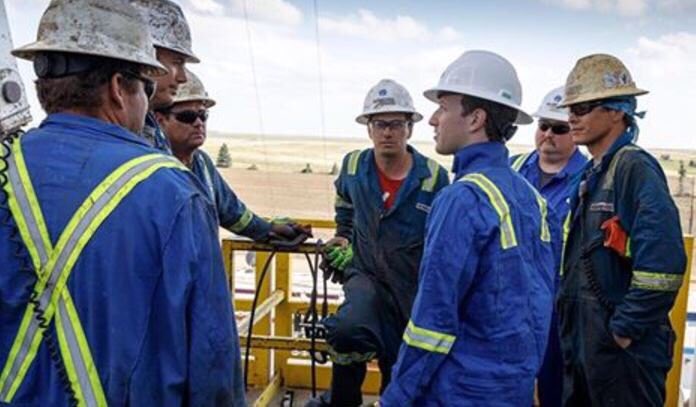 UPDATE: All poking-fun aside 🙂 it's fair to say that we can't be sure anything is wrong. The inference from the visual is that the standard coveralls there have parallel stripes in front that become crossed stripes in back. Zuckerberg's could be different. Or for that matter, the guy with the crossed stripes could be different? TheQuietMan notes, "The pocket and collar look correct."
41 Comments
RSS feed for comments on this post.
Sorry, the comment form is closed at this time.