The Anti-Defamation League published an article, From Alt Right to Alt Lite: Naming the Hate. Just one problem: The article is a disgrace. It may target some actual racists, but along the way, it smears several citizen-journalists who merely challenge the Left, believe in the West or in Christianity, and/or support President Trump.
Presumbably to avoid libel lawsuits, the ADL tries to distinguish between "Alt Right" and "Alt Lite". It says "Alt Right" is about "overt racism, anti-Semitism, xenophobia, misogyny, and anti-Muslim bigotry"; while "Alt Lite" would only be about the "misogyny and xenophobia" part. But the false guilt-by-association is still there. And even the lesser charge of "misogyny and xenophobia" is a smear on some fine and ever-improving journalists.
Of the ADL's "Alt Lite" list, I know the work of three fairly well, and none of them deserve the ADL's smear-labeling: Jack Posobiec, Mike Cernovich, Milo Yiannopoulis.
If the ADL is zero-for-three on those whose work I do know, they are probably wrong on the others whom they listed in the "Alt Lite" section. (Note: I'm not defending anyone in the "Alt Right" section, none of whose work I know at all, except perhaps for Nathan Damigo whose organization I denounced, here.)
To take one example, Jack Posobiec is fluent in at least 2 foreign languages (Mandarin and Polish are the ones that I've seen him speak), and here he is at Auschwitz with his girlfriend, praying for the Holocaust victims: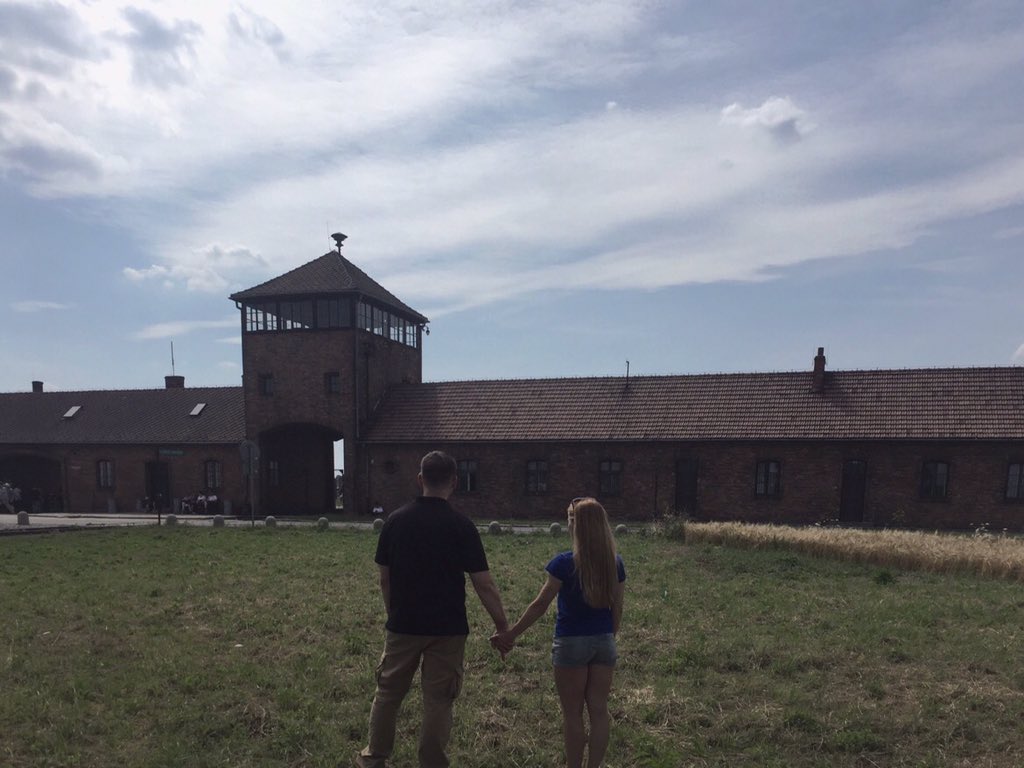 So much for his supposed "misogyny and xenophobia". Which, I can say, are not in his work either – except that he just happens to be a reasonable and articulate Trump supporter, pro-Israel Christian, and opponent of the Left.
It seems the Anti-Defamation League has itself become a hate group. They would rather defame good people than refute the statements or ideas that they disagree with. It's sad to see a once-important organization fall so low.