Yea, I got nothin'. Here's a scene from Descendants of the Sun some of you might like.
Yoo Si-jin (Song Joong-ki) is pretty much the antithesis of the Soy Boys the Hollywood Reporter was celebrating yesterday. He's a South Korean Special Forces Captain. He's confident and self-assured in any situation. He tells a lot of jokes, but never laughs at them. He's self-possessed. He's strong. He rescues the Doctor-Lady he loves even though she repeatedly tells him they can't be together.  He's sort of a Korean Gary Cooper.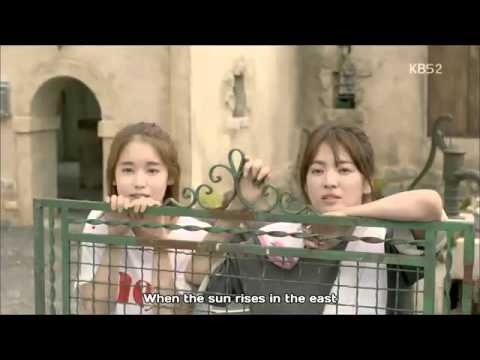 2 Comments
You didn't mention the half-naked and sweaty eye-candy, …err heroic soldiers.

I still pine for the days when gay bars were butch; country-western gear, levis and flannels. outdoors and military gear, boots and hats. Nowadays it's just "kinky fashion", leather-drag. tats and weird fetishes that make no sexual-sense.

Even gay porn has gone pedestrian and boring…

Comment by Ted B. (Charging Rhino) — March 10, 2018 @ 8:53 am - March 10, 2018

VtK, thank you very much for the link to Descendants of the Sun. It's adorable. Here's a cute scene.

https://www.youtube.com/watch?v=Rh7kyVoNUG0

Comment by K — March 11, 2018 @ 10:50 am - March 11, 2018
RSS feed for comments on this post.
Sorry, the comment form is closed at this time.