Rifftrax goofs on The Wizard of Oz. I understand this is a movie of some signficance to Teh Gheys.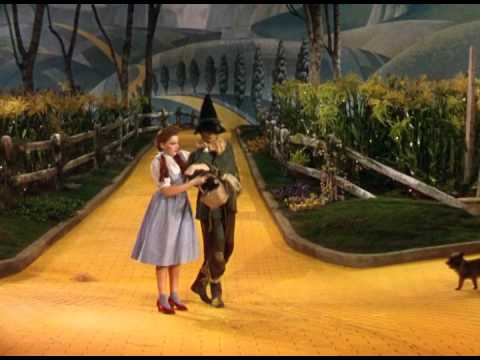 Harvey Weinstein, an extremely wealthy Hollywood hypocrite, is planning a propaganda film with Meryl Streep in it with a goal of destroying the NRA and stigmatizing gun ownership.
Hollywood has a bit of history with making "message" movies to sell a progressive left agenda item to the public via cheap, exploitative melodrama: Reefer Madness (1936), The Day After (1983), The Day After Tomorrow (2004), An Inconvenient Truth (2006), and so on. These movies used to have a lot of impact. The China Syndrome (1978) virtually shut down the American nuclear power industry. Since then, people have wised up, somewhat, at least. Audiences largely ignored the slew of antiwar and anti-Bush movies of the last decade.
The danger, though, is that the anti-Second Amendment forces are well-funded and relentless; and they will not stop until they achieve their goal: the legal prohibition of privately owned firearms. And no amount of fact or reason will dissuade them from pursuing this goal.
What's noted in the article is that Mr. Weinstein favors complete and total prohibition of firearms from private ownership. He believes, absolutely, that the Government should have a complete monopoly on the ownership and use of firearms. But when asked about how he would have resisted the Holocaust, he obliviously answers he would have used a gun to stop from going to a concentration camp if he "found a gun, and if that was happening to my people."
No, Mr. Weinstein, real life is not a movie. The good guys don't just happen to find guns lying around conveniently. You would have been cheering as the Nazis enacted gun control and confiscated weapons from all your neighbors; because it would have made you feel "safer."
President Obama was in Las Vegas yesterday, pitching his plan for "comprehensive immigration reform" and claiming credit for Monday's "bipartisan" proposals on that matter.  Although it cost a fortune for him to make what is essentially a campaign stop in Nevada just to make a speech that he could have made in Washington, the implications of the speech having been given in Las Vegas, a city best known for gambling, were not lost on me.
The more I think about it, the whole idea of "comprehensive immigration reform" as a way of addressing the problem of illegal immigration is really the consequence of a number of bets made by members of both political parties and by the illegal immigrants themselves.
Here's a summary of a few of them, along with a quick assessment of some of the odds involved in each.
Obama is betting that he can snooker enough Republicans into going along with what is essentially a ploy to secure a large voting bloc for the Democrats, a bloc that will partake of many government services and will continue to vote for the expansion of government power.  He is betting that with enough illegal immigrants rewarded with legal status and placed on a path to citizenship, he will be able to turn "swing states" such as Nevada and Florida into reliable states for Democrats and that he may even be able to chip away at Republican margins in strongholds such as Arizona and Texas.   And if he gets everything he's asking for (and the way the current reports sound, he just might), his odds of achieving all of those things seem pretty good, indeed.
He is also betting, though, that if he doesn't get everything he wants, or even if he gets some of it, he and the Democrats will have another issue with which to bludgeon the Republicans.  The odds of this happening are excellent.  Any Republican attempts to oppose his proposals will be branded as racist and xenophobic, and Democrats and their allies in the media will be able to attack Republicans over this issue for years and years to come.  In fact, I'd say that the president has already won this side of the issue, just by getting a few Republican lawmakers to come to any sort of "bi-partisan" agreement concerning immigration reform.
Then there are those Republican lawmakers who were part of this agreement.  Their motives are mixed, but at least a few of them are betting that if the "bi-partisan" proposal passes both houses of Congress and illegal immigrants are granted some form of amnesty and some are put on a path to citizenship, then suddenly, out of the blue, a large block of these new voters will start voting Republican for reasons that no logical or well-informed person could rationally believe.  Furthermore, some of them appear to believe that if Republicans compromise with Obama and enact "bi-partisan immigration reform," then suddenly the Democrats and the media will stop saying so many bad things about Republicans.
Do I even need to explain why both of these are bad bets and why any Republican who goes along with any "bi-partisan" "comprehensive immigration" proposal endorsed by Obama is going to regret it down the line?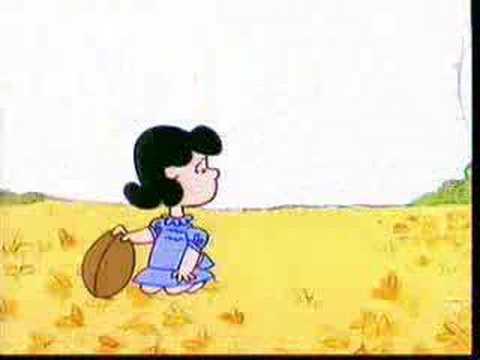 Finally, there are the illegal immigrants themselves.
A few years back, I rented a film called The Visitor on DVD. The film is intended to be a parable about illegal immigration. A college professor from Connecticut goes to his apartment in New York to find an illegal immigrant couple squatting there without his knowledge. At first he asks them to leave, but then when he realizes they have nowhere to go, he invites them to stay.
When I read Glenn Reynolds's quip last night on intellectuals, for some reason, a certain type of film snob that you encounter in this neck of the woods came to mind. First the quip:
Intellectualism, in today's society, isn't about intellect. It's just a pose, like hipsterism or faux-redneckism. Most of those people who self-identify as intellectuals aren't especially bright, they've just adopted a lifestyle that's littered with what they think are markers of intelligence.
These folks pretend they are real film connoisseurs with a taste in cinema elevated from that of the common bourgeois. They ramble on and on (and on and on) about how superior foreign and independent films are to the commercial fare the studios peddle.  But, when youou ask them what makes such films better, they just tell you that they're not the products of the studio system or some such.  Or they say, they deal with real emotions in a non-Hollywood way.  (Whatever that means.)
Among their "markers of intelligence" is a (pretended) preference for foreign and independent film largely because such films are not those the average American watches.*  Their markers of intelligence are not ideas they have embraced after study, conversation and reflection or arguments they have shaped after much thought and soul-searching, but notions and passions they find other (supposedly) smart people preferring.
To be sure, this does not hold true for all film lovers in Los Angeles or even all liberal intellectuals, many of whom have developed their ideas through study and reflection, but a certain sort of film snob and professed intellectual who embraces a leftist worldview and harbor intense animus against conservatives.
* (more…)