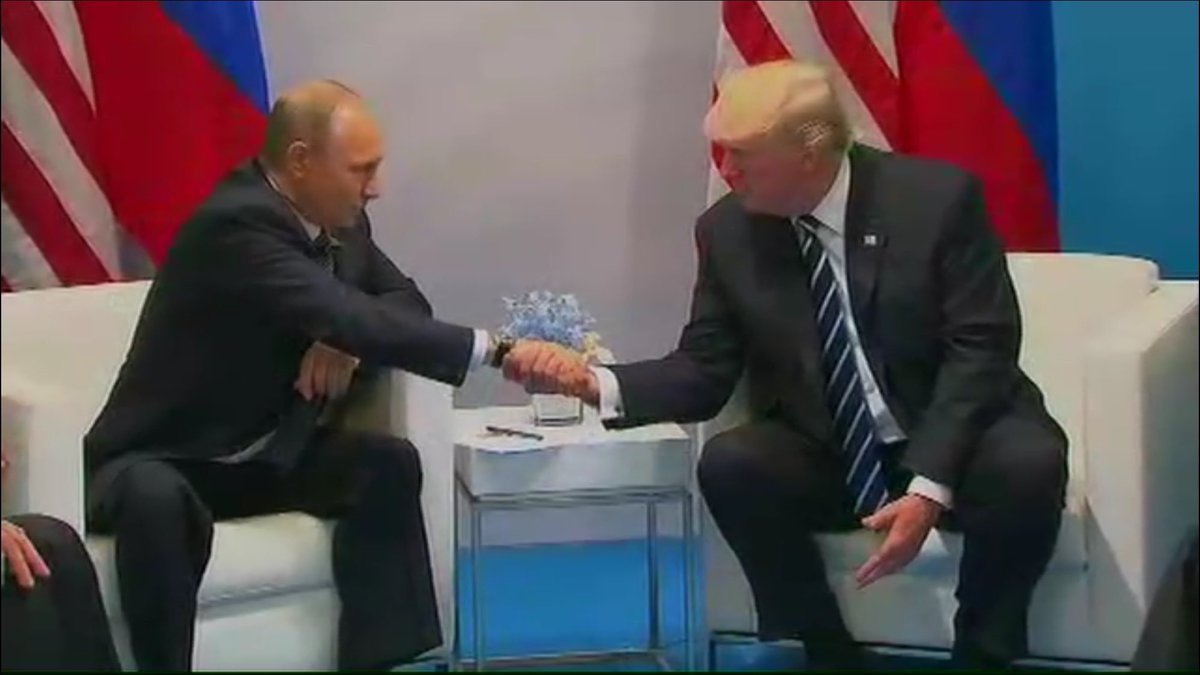 At this meeting, they reached a Syria cease-fire agreement.
HAMBURG — A cease-fire agreement reached Friday between the United States and Russia is intended to quell fighting in southwest Syria and allow anti-government rebels there to focus on the Islamic State, Secretary of State Rex Tillerson said…

The fighting has caused an estimated 500,000 deaths and displaced nearly half of Syria's pre-war population of 22 million people.
In case it needs spelling out: The cease-fire is a good thing, and this post's title is parody.
Raise your hand if you are old enough to remember when Democrats liked peace, said things like "Politics stops at the water's edge", and thought that it would be good if the world's top two nuclear powers (Russia and the U.S.) could find ways to get along.
I'm old enough to remember when the Soviet Union existed and the U.S. needed to fight their aggressive communism. And I remember that the Soviet Union ended, and that Islam became a threat – to gays especially.
Photo & title hat tip, Jack Posobiec's twitter.
UPDATE: Photo session where France's Macron shoves his way through, to stand next to President Trump. Macron starts at the viewer's upper right; Trump lower left.
It made me laugh. I'm not sure why. I did get an impression of a puppy scrambling to be next to the alpha dog. Merkel tracks Macron anxiously; almost like he was supposed to stand next to her? Anyway, it's a contrast to that famous photo where Obama stood alone with The Wives.