Is President Obama ignorant of how the job market works, or does he cynically exploit the ignorance of his left-wing, "low information" voter base?
If economics has two consistent findings, they are:
Rent control messes up a city's rental market, driving rents *up* (and rental quality down) over time.
Raising the minimum wage kills low-end jobs, the ones held by young and/or poor people.
You can prove (2) to yourself with a simple thought-experiment. Imagine we raised the federal minimum wage from its present $7.25/hour to, say, $25. Would McDonald's or any other restaurant, large or small, be able to stay in business?
They might, if they adopt Applebee's new "Waiter Terminator".
The E La Carte Presto tablets – powered by Intel – will allow patrons to pay from their seats while also adding food and beverages to their existing orders…

The Presto tablets, which were developed at MIT, have been "ruggedized" to deal with the spills and rowdy children…

DineEquity said it might consider introducing the tablets at its IHOP restaurant chain as well. The company joins many others in the industry that have begun incorporating technology into the customer experience.
When government forces wages up, it forces businesses to kill jobs: either by the business dying, or by its replacing workers with technology (a.k.a. capital). The restaurant industry has technology waiting in the wings.
As if to defy that reality, last week Obama tweeted his base the following total falsehood: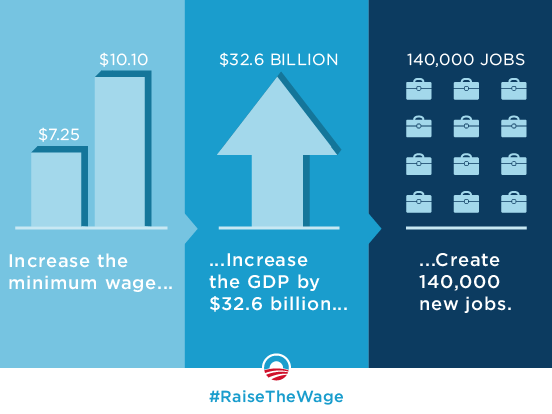 Hence, my question. [Read more…]